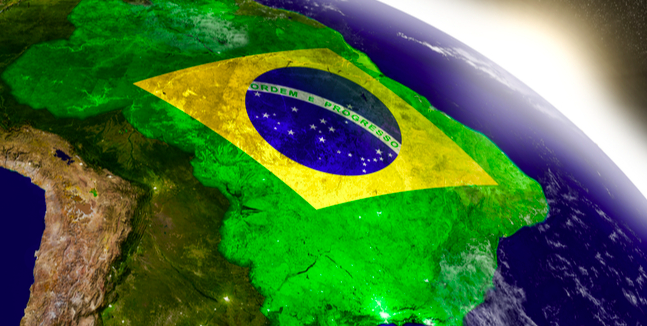 The International Betting Integrity Association (IBIA) has announced that it is expanding its integrity monitoring and wider anti-match-fixing operations in Brazil.
The decision comes in response to new government regulations, the 'rapid growth' of the Brazilian sports betting market as well as IBIA data confirming that the country's sport is a regional target for criminal match-fixers.
Khalid Ali, IBIA CEO, commented: "We welcome the Brazilian government's decision to regulate the sports betting industry as an overwhelmingly positive move.
"As IBIA's 2021 optimum betting market study confirms, balanced and efficient sports betting regulation is part of the solution to sports betting-related match-fixing.
"IBIA looks forward to working with policymakers to ensure Brazil enjoys the full benefits of a dynamic and competitive sports betting market, whilst reducing the risks of match-fixing."
H2 Gambling Capital has estimated that the Brazilian sports betting market grew by 44.4% from 2021 to 2022 reaching BRL4,506m (US$940m) in gross gambling revenue, and is projected to reach BRL9,265m (US$1,860m) in GGR by 2027 (105% increase).
Therefore, the IBIA has asserted that it is particularly focussed on utilising the attributes of its global monitoring and alert system to boost the protection of the regulated betting market and sporting events in Brazil.
The association last week released its Q1 2023 Integrity Report, revealing 40 instances of suspicious betting activity identified by its membership, which represents nearly 50% of all commercial online betting worldwide and over $137bn in betting turnover.
The report highlighted the critical need for effective integrity solutions in Latin America, of importance for Brazil, and the significant role that IBIA's regulated operators play in detecting and deterring potential manipulation.
On the latest expansion, Ali continued: "Responsible regulated sports betting operators have a significant incentive to help crack-down on match-fixing and IBIA intends to be at the forefront of that preventative action in Brazil.
"IBIA's advocacy expertise and monitoring and alert network will have a vital role to play in helping Brazil successfully deter, investigate and prosecute match-fixing.
"As part of our expansion, we aim to utilise data sharing agreements with regulators, sports and law enforcement agencies to ensure the integrity of Brazilian sport and the regulated betting market."